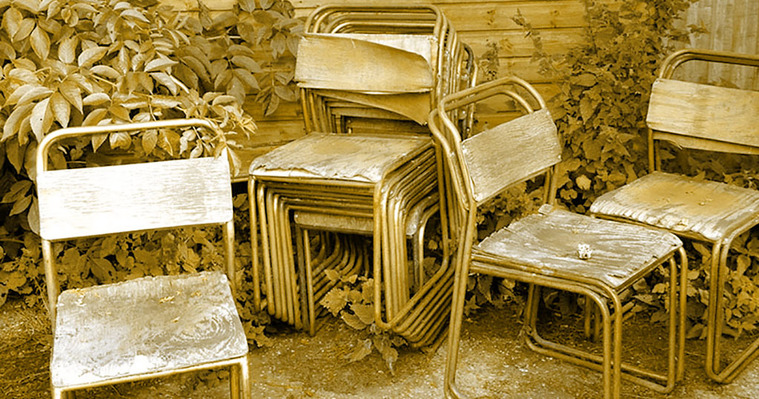 Selected makers from mainland Britain and Ireland each recording their practice in order to promote
the importance of cognitive thinking and retaining artisan skills, to inform future generations of makers.
The Project
UK based makers selected for their specialist knowledge and artisan skills have taken on the role of researcher by rising to the challenge of recording their creative practice and the thought process that informs it. Selected from a range of disciplines, each employed their knowledge and skills towards reinterpreting the iconic C20th tubular bandstand chair. Each final piece celebrating the importance of making through creative practice and cognitive thinking.
The Maker Project is an action research initiative in response to concerns outlined within the 2016 Crafts Council report 'Studying Craft: Trends in craft education and training'. Identifying the ongoing regression of structured vocational and creative education across all levels within the National framework, penultimately leading to a shortage of skilled makers, artisans and potential loss of specialist practices in the longer term.
The aims include raising public awareness by promoting creative processes through exhibition of the maker pieces, whilst publishing the documented practices of each maker on this website. The purpose of this being to promote the value of creative practice within society whilst inspiring and informing potential teaching methodologies deliverable across the educational framework. Addressing these aims will be achieved through the following objectives;
• Exploring existing applied and post-digital techniques as performed by professional creative makers to identify innovative, exemplar approaches to craft and associated artisan specialisms.
• Recording the importance of practising the language of process in respect of problem solving through the physical act of making to therefore inform future generations of learners and aspiring makers.
The most important part of this research is to document not only the physical act of making but the decisions and thought process behind it. There are some excellent examples of video tutorials and step by step 'how to' guides online, recording prescriptive techniques. For this project, the thought behind the making and problem solving is of equal importance. Providing each maker with the same donor form induced this synthesis of creative and cognitive response to making. As part of this project each maker also shared the philosophy behind their practice and thoughts towards craft and its place within society by interview which can be viewed on this site.
The Maker Project exhibition premiered at the Great Northern Contemporary Craft Fair 2019 where the creative community and wider public were be able to view the outcomes produced by the Assistant Researcher Makers. The collection of chairs, or repurposed interpretations, celebrate the artisan skills of professional makers employing both traditional and post-digital practices.